I am looking to be offering Training in the very near future. ( Further details to follow)
Access Bars training - a one day training modality which will allow you to add this to your existing therapies, or to do this amazing treatment on friends and family. Energy Exchange for this one day training will be £180
Angelic Reiki 1&2 - 2 Day 2 Hour Course taking you to Practitioner level, and will allow you to practice as an Angelic Reiki Practitioner if this is what you feel you would like to do. Or for your self development to create a deeper connection to self, and the Angelic kingdom of light. The energy exchange for this amazingly beautiful course will be £252
If either of these courses are calling out to you, please email me to show your interest, and I will keep you updated of when they will be and any further workshops that may be of interest to you. Many Blessings - Amanda xxx



, I am now an Access Bars Practitioner.
I am now available to offer this amazing effective treatment on a one to one session.
Running the bars is similar to when you declutter your computer of old files you no longer need. Once old files are deleted-Everything runs more fluently and spontaneous in your life.
The Bars are 32 points on your head which, when gently touched, effortlessly and easily release anything that doesn't allow you to receive? These points contain all the thoughts, ideas, beliefs, emotions, and conditionings in life that you have stored in any lifetime. This is an opportunity for you to let go of everything! This is an incredibly nurturing and relaxing process and may help with Stress, anxiety, health, and relationships, money, career and for children before exams, ADD, ADHD, OCD and so much more!
Access Bars® has assisted thousands of people to change many aspects of their body and their life including sleep, health weight, money, relationships, anxiety, stress, career and for children before exams, ADD, ADHD, OCD and so much more.
If you are keep going over thought patterns over and over again, then this will assist you to move forward from the limited thoughts and emotions that are blocking you from being your true authentic self.
"It is now time to Embrace your life - and bring the Joy of all that you are, back into all areas of your life, into each moment"
To book your appointment you can call me on :- 07737569507
Or email me :- journeywithin@sky.com
Block booking sesssions available.



20th February 2016 - Crystalline Energy Alignment (WORKSHOP)

If you would like to join us on the 20th February 2016 for us this One Day workshop

Contact Myself - 07737569507

Early Bird Bookings £66 (Before 5th February) £77 Full Price, includes a FREE Crystal Gem Stone.

We Offer Insight into How to Navigate and Create More Flow, Harmony & Mastery into your Life and Tools and Wisdom to Assist You to Navigate, Awaken and/or Embody Your Multi-Dimensional Crystalline Nature with more Grace & Ease.

The Workshop provides opportunity to Clear Energy Imprints on a Multi-dimensional Level, not just from 2015, also Past Lives and Karmic Wounding, Releasing Stagnant Energy and Energy No Longer Serving Us, to Enable Moving Forward on Our Souls Journey. You will learn Simple and Powerful Techniques for Purifying, Harmonising and Energising Your Individual Energy Field, Creating Deep Transformation and Alignment with The Diamond Crystalline Frequency of The New Earth Paradigm we are moving into, Maintaining Our Connection with the Collective Consciousness and Exploring Energy Interaction and Self Mastery Principles.

The Workshop Includes a FREE CRYSTAL GEMSTONE!

To Register, Book and Reserve Your Place By Direct Bank Payment: Contact Celeseah on 07832 194011 or email

Celeseah@gmail.com



We will be hosting the WORLD SOUND HEALING DAY at Alnwick Northumberland England. If you are local to me please inbox me Journeywithin@sky.com or friends afar we can skype to connect as one on this day (Please email for more details if you are interested)

Join thousands throughout the planet for the 13th Annual WORLD SOUND HEALING DAY on Saturday, February 14, 2015. At 12 noon, sound forth with the "



AH",



created and projected with the energy of compassion and love, sending a sonic vibration to Gaia, our Mother Earth.
Let us come together & connect as one for 10 minutes of Ah vibration, and 5 minutes of the Breath in the now of time. xxx

www.worldsoundhealingday.org







Meditation (Self Development Workshop)
(one hour session)With Myself and Sean Monaghan from(Creative Inner Vision)

Learn to Meditate or enhance your Existing practice


(To book this workshop)
Please call or email me - Details on contacts page
Meditation is a state of being.
By putting your attention - focus on a particular object/sound/visual aid/movement you will be able to bring your mind and energy into that moment.
There are many names & styles of meditation, so this course is about you finding your unique way to just be in the now moment of time.
Helping you to clear, calm & still the mind, to bring about a state of peace, balance, relaxation and awareness. To Maximisie our potential in each moment.
Meditation helps to resolve all that comes our way, with clarity & focus.
There is no right or wrong way to meditate, it is simply about finding what best works for you.
This is a six week course in a relaxed environment, where we will experience together various ways to connect and meditate, for your own personal development.
Each session will be an hour long, where we will cover aprox two different styles of meditation.
We look forward to meeting you
xxx
Amanda Popely - Meditation Teacher
Sean Monaghan - Meditation Teacher www.creative-innervision.weebly.com


This course will be on the dates below (Starting at 6pm -7pm)
Thursday 5th march 2015
Thursday 12th March 2015
Thursday 19th March 2015
Thursday 26th March 2015
Thursday 2nd April 2015
Thursday 9th April 2015

The course will be held at:-
Gallery 45
45 Main Street
Felton
Northumberland
NE65 9PP
Powered by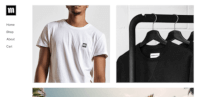 Create your own unique website with customizable templates.