I am Qualified as a :-
Angelic Reiki Master Teacher
Movement Energy Facilitator
Access Bars Practitioner
Meditation Teacher
Intuitive Relaxation Therapist
Aurora Essence Therapist
As A Therapist, I will always work with my intuition and what I am guided to do within each session. Most sessions will be for an hour - to an hour and a half, and may incorporate some, or all of what I can offer within a session.
For 1 hours session the Energy Exchange will be :- £40
For a session that will be 1 hour and 30 minutes the Energy Exchange will be:- £45
Here is a list of my offerings as a Therapist :-
All my treatments are to re-balance your energy field, creating balance and harmony on all levels of your being. When you are feeling stuck in life, or you may feel lost, stressed, or suffering from symptoms of anxiety - all my energy work will enable you to move forward in life, if this is what you choose. Are you feeling the need of some guidance on how to understand your energy field? We are all energy and surrounded by energy, so when we are able to have an awareness of the subtle energies in and around us, we are then able to understand how these may affect us in our every day life, which when having this awareness will empower you to live your life in a way that is more free and flowing with ease and fluidity.
​I will support you in the process of discovering your True Soul Essence.

Movement Energy Facilitator
Movement to me is paramount in the understanding of what limits us from within. When we are able to connect to our bodily movements and feel the stirring of emotions, Mental thought patterns and how our thoughts impact how we react to things in life, then we are better able to see feel and know who we are as multidimensional beings living a human existence. As a Movement Energy Facilitator, I incorporate the Breath into all that we do, as the Breath Deepens the practice, allowing for the movement to be more enhanced in every moment & movement, and creates calmness and stillness from within.

Meditation Teacher
Meditation to me means Connection to self, our True Soul Essence. In each moment through the Breath, Movement, Stillness all that we are creating within each moment, takes us into a Meditative state of pure connection to who we are, all that we have been, and all that we are to be again.
Meditation is Connection. It does not matter if this state of connection is created through Movement - Stillness - as all are the same. Its our Intent that creates the deep pure connection from our hearts within, and as a Meditation Teacher, Movement Facilitator, i will support you through the process of Reconnecting to your True Essence, in the understanding of Intention, will take you to the same state of connection.As a Meditation Teacher i will you you Techniques to Meditate, Breath-work to deepen your practice, all that you need in any moment. There are so many benefits to Meditating, so if you are experiencing, stress of anxiety symptoms, being given these tools will enhance your health and well-being in may ways.

Relaxation Therapist
As a relaxation therapist, I will guide you though Relaxation techniques, to deeply relax you, so that you can use these tools at home. Breathing Techniques for relieving and coping with stress & anxiety, and supporting the process of letting go of anything lying at the surface that is ready to be let go of, which will allow you to move forward in life. i also may use meditation, visualization.

Access Bars Practitioner
I am now available to offer this amazing effective treatment. Running the bars is similar to when you declutter your computer of old files you no longer need. Once old files are deleted-Everything runs more fluently and spontaneous in your life.The Bars are 32 points on your head which, when gently touched, effortlessly and easily release anything that doesn't allow you to receive? These points contain all the thoughts, ideas, beliefs, emotions, and conditioning's in life that you have stored in any lifetime. This is an opportunity for you to let go of everything!

This is an incredibly nurturing and relaxing process and may help with Stress, anxiety, health, and relationships, money, career and for children before exams, ADD, ADHD, OCD and so much more! Access Bars® has assisted thousands of people to change many aspects of their body and their life including sleep, health weight, money, relationships, anxiety, stress, career and for children before exams, ADD, ADHD, OCD and so much more.If you are keep going over thought patterns over and over again, then this will assist you to move forward from the limited thoughts and emotions that are blocking you from being your true authentic self.

Angelic Reiki Master
Introduction to Angelic Reiki.
Working hand in hand with the Angelic Realms, Ascended Master collective and Galactic Beings, Angelic Reiki offers a profound system of healing and consciousness expansion.
It is a powerful means of personal development, transformation and preparation for Ascension. It is the healing for our time.
Angelic Reiki is a powerful healing modality that works with the highest energies of the Angelic Realm to bring about healing and balance on all l
evels to those receiving the healing energy.
​With Angelic Reiki we have the possibility for self healing and to send healing to other people, places and situations near and far.
During an Angelic Reiki Healing Treatment, the practitioner is simply a bridge for the angelic healing energy to pass to the recipient.
Angels are not restricted by time and space. Working together with Angels and Archangels therefore allows us to reach deeply into all areas which require rebalancing and healing. In multidimensional Angelic Reiki healing, the recipient is lovingly supported to let go of physical, emotional and karmic imbalances as well as ancestral issues throughout all time and space. It is a blessing to give and receive these angelic healing sessions. And to teach.
​
💗
💗
💗

Aurora Essence Therapist"Each orb holds a unique frequency connecting to a chakra
Each colour holds a vibration & key words attached to that particular chakra
They each hold a vibrational frequency to break down old dense patterns of behaviour
Reflecting old conditionings ready to be let go of
They connect to informational frequencies & memories of new vibrations
To bring these forward into the now of time
They will eventually move you forward into a vibrational frequency of pure unconditional love"
​
As a Aurora Essence Therapist, I work with Coloured Vibrational Orbs within one on one sessions, and in workshops. When you choose a colour that you are drawn to, this then is your reflection to work with at that moment in time., and is what we will work with in that session.
The Orbs are here to help and support us on our journey of discovery.They work on many levels and in many ways, showing, revealing, and reflecting different aspects of our being, and helping us move forward to where we need to be. Aurora Essence moves with us in life, creating balance and harmony on our journey. They support our energy field so that our path is smoother and more transitional.
The orbs will reflect to you helping you to see, feel, and let go of all that no longer serves you, creating balance as it does so.
We are all unique and different and so your experience will be unique to you. You will always receive exactly what you need to receive at that given time.
"Learn to work with your own energy field using the orbs as your own personal tools of discovery"
The pendants being your support on your journey in life.
Please take a look at www.auroraessence.co.uk for more details on these amazing Vibrational Tools.

Tibetan Head MassageThis is a great treatment if you find it difficult to switch of mentally. Tibetan Acupressure Head Massage is a gentle, deeply relaxing massage which concentrates on the Neck, Scalp & Face.
This works on the acupressure points within the head,face and neck, inducing pure deep relaxation. It helps you totally switch off mentally first, and then your body responds to the affects of the pressure points creating your whole body, mind, and spirit to be in the moment.
It truly is a wonderful treatment to have when you just need to escape from it all and be in your own silent space within.
The treatment lasts for 60 minutes
​Ayurveda means "The science of Life"
The History - Ayurveda medicine is a 5000 year old holistic system of medicine & natural healing originated in India. It is based on an ancient Hindu philosophy & is based on the idea of creating a long and fulfilling life. With the principles of encouraging vitality, health and longevity. It is believed in the Ayurveda system that each human being is composed of a dosha, and this is a combination of the five elements; Ether – Wind – Fire
– Water – Earth. All elements need to be in balance, to remain balanced in person.
Some of the Benefits:-
• De stresses the whole body – Mind – Body - Emotions – Spirit
• Strenghens the nervous system as it disperses tension from within the physical body.
• Stimulates lymphatic drainage aiding sleep.
• Creates all round deep relaxation allowing for healing to occur from within.
• The massage nourishes the roots of the hair & encourages circulation to the scalp..
• Relaxes facial muscles, eye, jaw and neck, where we tend to hold onto tensions within the physical.
• Increases endorphin production, lifting your mood.
• Helps to open and expand your self-awareness and your inner knowing.
Ayurveda Sesame oil is used during this treatment. Sesame oil balances all Doshas,
Due to the extremely small size of the oil molecule, Ayurveda oils penetrate the skin easily, and transport the healing properties of nature, directly to the cells in the body.
Our skin contains the greatest amount of beneficial hormones, therefore touch massage communicates a positive therapeutic message. It balances the endocrine & nervous systems, enlivens the vital energy points (marma points) and affects literally billions of nerve endings that connect to all parts of the body, including the brain and vital organs.
Marma Points are zones of consciousness on the human body, that have a powerful effect on our biological systems. The Marma points serve as access routes to the body's native intelligence.
This wonderful treatment lasts for 60 minutes Amanda Popely
Powered by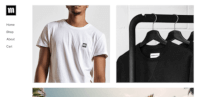 Create your own unique website with customizable templates.