Blogs -

All the images are all that I have taken of Beautiful Mother Earth

xxx
Change is upon us

Amanda PopelyJune 24 at 5:10pm

·

Its done it's decided we've made our choices. Let us stand steady in this storm of change that is to occur. Be strong from within the core or your integrity, and be aware of what is being shown to you by the media. Feel into the words from within you, and ask yourself how does this feel ? Feel into the resonance of the words and actions being played out by the leaders to the people of this country and ask yourself "is this truthful? Is this serving you to better your lives".

Remember we still have choice - we do not have to be enslaved into the fear based programmes that are being shown to you on TV.

I ask you all who are reading this to make your choices from your heart and to check into your heart space frequently and to feel if it's LOVE or fear!

So what do you do now? Do you blame each for the decisions that have been made OR do you stand TOGETHER and say

OK this is where we are - we have made choices that are different to each other but we can still respect and live with each other. As after all its All about PERCEPTION.

CHANGE is what we have to look forward to ! whether it's what we voted for or not.

Changing TOGETHER from a HEART space from within you will bring us together and uniting in bringing the changes we want. OR YOU CAN CREATE more fear and allow yourself to be lied to and controlled manipulated into more fear and Lack.

I choose to be LOVE And as ONE with each and everyone of you beautiful amazing souls living in the UK and beyond

💖

To see beyond the words of illusion and to start and build a feeling of UNITY with each and every one of you.

From my heart to yours Amanda

💗

And so it is

​I am grateful for being here in this present moment

I'm finding my way through the multi layers of discord that have created a thought that I'm not good enough

Good enough for what I ask? Good enough for whom I ask?

As I melt into the face of all the distractions coming at me

I find myself in a state of calm disalusionment

A place that iv been many times before but this time it feels different

This time I'm not staying here

This time I'm saying NO to it all

Iv been there - iv done it, & I've paid my penance

So it's time to move on.

Where do I move onto I ask?

Really why do I ask so much

Why can I not just be in this moment in this now

As I feel the energy building around me in me

I start to feel the pulsing of my heart

My pure heart

My pure knowing heart

My heart that has been beating so many times that now chooses to reside in LOVE.

I choose to be calm and passionate at the same time

I choose to be loving and carefree at the same time

I see the evolving door of existence that allows for me to choose who I want to be

To choose how I want to feel

The choice has always been there for me

Iv been so distracted by my own thoughts

By other people's thoughts

That I'd actually forgotten who I truly was!

The simple fact is that "I am LOVE".

Iv always been LOVE

I'll always be LOVE.

And so it is.

💗

💗

💗

Amanda Popely

All that you seek is within

---

Amanda PopelyApril 25

·

"All that you seek is within you"

You are your healer

You are your mentor

You are your guru

I'm your support to hold the space within the sessions I do with you. We create an exchange of energies which allow for you to receive all that you need within each moment. All beautifully orchestrated by your higherself. All in divine timing. All that you need within each moment.

All you have to do, is be open to receive and allow the process of change to occur.
Love & Many Blessings Amanda

💗
Feel into your heart
"Feeling through your Heart as you read these words"

Through all that we are have been and are to be in life

Our breath takes us to the depths of where we need

to go
To gather all that we have forgotten was truly ours in each moment
Each breath
Each inner breath

As we collect all that we desire from within

Our memories start to circulate around the breath from within the breath

Breathing into the conciousness of all that life has on offer for us,

For in each moment and within each breath that we desire to be still, is exactly where we are meant to be

Breathing, allowing and just knowing that all is within each breath

Feeling into the stillness

Feeling into the Heart

And allowing within each moment within the breath.

Bringing your awareness now into that space that is within the breath

Just being aware of the movement within you

Notice how still life has become - as if in a movie you have just slowly slowed down

You have the awareness to observe everything in slow motion, being a witness to all of life's dramas, but your not in it, your only observing from afar

Like your breath - you feel- and are aware of movement and things stirring from within, You are so calm and relaxed as you observe the breath - the story, the drama the stillness all simultaneously.

You've realised now that in those moments of pure stillness, that you've been so quiet, so calm, so aware as time stood still within these moments of awareness, or has time moved? your not quite sure,

You breathe into the stillness

Breathing into your awareness

Breathing and connecting to your heartbeat

Allowing for all to occur from within,

Just pausing for a moment into the silky residue of life itself, into your feelings into your knowing

-----------------''''''''''-------------''''''------------'''''''''

Your taking your awareness now back to your breath

Feeling into how your feeling

What thoughts are there

Being aware of where you are

Now back to you - the Essence of you,

And your True awareness.

Pure true connection.

You are LOVE

💗

Amanda Popely

---

For the past few days iv been in 3d restrictive mode. I felt it in my physicality in my movements in my facial frowning- my downward spiral of chit chat- I wanted to curl up and hide into the shell within me, I know these signs of restrictions! as it's who i am and what I do. I connected to the parts that were of the old and moved them in a new way, I felt the senses connect to the thoughts and emotions that interconnect to all that I am . I moved through the spiralling light within me- Feeling my way into all that I am- and used the breath throughout all my sensory perception of past present and future me.
The cells in my body became alive as I moved to the beat and rythym of the music within me. I connected to the beautiful heartbeat of MOTHER EARTH, connecting with my heartbeat and the heartbeat of MOTHER EARTH as ONE The waves of energy pulsed throughout my being as my memories of all that was came flooding into my now of time.
I am movement
I am all that I choose to be
I AM LOVE. 💖


​

---
​Choosing to be on our own, spending time on our own, is the most precious gift we can bestow upon our SElf.
LOVE is who we are, This is within us & not defined
by a person your with. When we spend time on our own we get to feel and see aspects of us that are truly unique, and in doing so we discover our own uniqueness and indefinable strength of love from within, which then filters out into all aspects of our life. Society puts pressure on us to be in a relationship as this is seen as the norm! ! The Only norm there is, is what we-you feel is the norm. Being in my own space on my own is the most precious time for me, as it's when I can truly be who I want to be - discovering many aspects of myself I thought I'd lost forever. And there in a moment it all comes flooding bk into the full beautiful spectrum of who I am. A Unique Divine Sovereign being of Pure Divine LOVE.
💖
I LOVE you
💖
Happy Valentines
---
​


​

Amanda PopelyJanuary 5

·

When we have a strong pull towards another, a strong feeling of recognition, a knowing that somehow somewhere we have connected on a deep level to this soul, and we go with that feeling to just simply Connect to that person without an agenda or expectation. When we allow ourselves to trust in this process And in that doing so we may exchange words, possibly a hug ! This coming together will create in that moment in time an energy exhange that is needed for both souls. This is truly an honour - We may get insight into what the connection is! Or we may not. However trusting in this meeting of souls is about us moving to a place of inner knowing and going with what we truly feel in the now moment. Moving with the flow of the universe in every moment.

Allowing Accepting Trusting in you.

We are all LOVE.

💖

Blessings Amanda

---
Powered by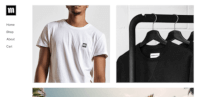 Create your own unique website with customizable templates.