EARTH DANCE
​"I am More Than My Physicality - I am my connection to the Sun, the Stars, and the Moon"
Earth Dance is
Connection through - Movement - Stillness - Consciousness - Awareness - Expansion - Inner-knowing - Perception -
I am looking to be doing
Earth Dance Retreats
soon which will be a 2 day retreat. If you are interested in hosting this event, please email me for more information.
Earth Dance Workshops
- Will be 2 hours long session, and will be themed to cover one of the Elements of earth dance such as "
Earth Dance
-
Element
of
Mother Earth"
Earth dance is our connection to many things, as all are connected. Through movement through stillness - It allows us to be in the now of time, to gather - to collect our memories and aspects of our self, to rediscover who we truly are. Love is the essence of who and all we are, and on your discovery you will resconnect to your soul essence, and pure connection within. Love. In each moment we are all but who we are meant to be, collecting, gathering receiving our true essence and our knowing from within.
Earth Dance incorporates many Elements & Aspects within
:-
o Mother earth
o Love internally
o Vocal connector
o Reflector
o Star burst - to see beyond
o Portal of illusion
o Seeing through the heart
To name but a few.
Working with your own energy field, your pure life force energy, to enhance play and loosen all restrictions from within. Allow yourself to be all that you have always felt from within - connecting to all that you know you are, connecting to all aspects of your being, and feel all the vibrancy of the inner child - come out and play.
You will be held in a safe space of pure divine love, to discover and explore, all that you desire in any given moment in time.

Workshops - Group sessions
These group sessions are in a very relaxed environment. Allowing you to discover the connection beween the physical tension you hold, the emotional inbalance within, and ways in which to release and let go. Meditation to me means many things but mostly connection. If you remain sitting, lying or moving, connection is all that you intend & desire it to be. I use pure energy flow within the flow of movement and the breath, which allows people to receive and move within the space which resonates with them at any given moment in time. There are pauses and moments of stillness which create the deeper connection of understanding & awareness, which then allows for deep releasing to occur.
We use music and power tools of awareness to support and enhance the experience. You have the choice to be taken out of your comfort zone if you desire, or not! This is your choice, as after all it is each individual's journey.
"Through the spiral of light, we move through all that we desire to be, allowing our bodies to move effortlessly like a child inplay"
As we move through movements, feeling the breath move within us, around us through us. We feel the restrictions within our physical being. We pause into the stillness – allowing for a moment for all that we desire to be, & then we move again with fluidity of movement, its as if its always been the way.
And as we move with our new found freedom from within, and around us – we breathe with ease, we see more clearly and we hear differently.
We have changed, our bodies reflect our innermost thoughts, weaving through timeless bouts of forgetfulness, as if we have moved into a new space within time.
And as we become still, connecting within, we are able to reflect on how we have moved, how we have changed & all that we have left behind.
We rejoice within the fountain of youth we have re-discovered within us.
True pure freedom –
Movement of Love –
The Dance of Life.
Amanda Popely 5/6/2015
xxx
...
---
Powered by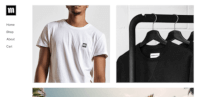 Create your own unique website with customizable templates.