My Own Uniqueness (Workshop)

Now is the time to see our children for who they truly are. Allowing them the freedom to be, choose, and express this in their own unique way.
To allow them to explore in a safe environment with no rules or restrictions, and helping and guiding them to access there true beautiful spark within.

Through our natural environment mother earth, exploring and creating from within, and getting back to the true essence of who they are. Let us start to help our children discover what inner beauty and talents they have.

By working with their own energy system, and tapping into their natural creativity and insight, which will bring about overall balance and harmony on all levels.

Help your children take back their freedom to choose who they want to be. To be free to express who they truly are. Just to be as they are meant to.

Their own uniqueness.

Sovereign beings of pure divine love & light.



---
Create a deeper connection with your child workshops

These workshops are designed to create a calming effect on the parent and child as one. If the parent is calm, then the child will pick up on that energy. Children instinctively know when a parent is troubled, and they may not be sure how to react to this. They may also find it difficult to express how they are feeling and will react in various ways to try and find ways to communicate this across.

What I would like to achieve within these workshops, is for the parent to discover how to connect with their own energy system, to be able to calm the body and mind as one, and for the child to be able to do the same.

When both parent & child work together to create this quiet time of pure connection together, you will both discover the many positive effects that this will have on your outer reality. You will start to create a deeper understanding of the physical, mental and emotional connection and this will for example help your child to understand why they have a pain in there tummy when they are nervous about something, or why they feel angry about something and how they can release and let go of the negative energy they are holding onto. This will be done in a playful way and will eventually be just so "as a matter of fact".

By tapping into your own energy field and connecting within, you will unlock many potential posibilities for yourself and child to discover, and by creating this quiet time within your hectic lifestyle, it will help to bring about overall calm and balance on may levels, which will in turn have a positive ripple effect on your whole family.

You will be shown techniques to bring about deep relaxation and inner stillness for both the mind and body. These techniques are your tools to use at home and will help you and your child to cope with life events in the future.
We will use a lot of movement, to create the understanding and awareness that you need at any given moment in time.

We will work with Aurora essence orbs to connect within, and create that deep connection and understanding of your soul essence, which is your divine power within. These are also tools that can be used at home if you choose, and are a support for your energy system through the many changes life brings.

There is nothing more natural than working with our energy system. We are all energy and
are surrounded by energy, however through years of conditioning, we have lost the most natural thing in the world to us, our pure power and connection within.

Now it is the time to reclaim what is rightfully yours.

We are all multidimential sovereign beings of light.

Let us discover together and Journey within to see and feel our true potential.

Looking forward to meeting you

Much love Amanda
xxx
---
Powered by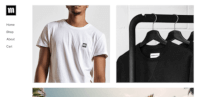 Create your own unique website with customizable templates.
Photo used under Creative Commons from jakesmome