"To know it is to feel it, to feel it is to experience it,to experience it is to be out there communicating and living it"







My name is Amanda Popely and from an early age I knew we were surrounded by the many natural plants and ingredients we needed to heal us from within.
I would look at my surroundings while playing out beside the trees where I felt most at home and knew this was my truth.

I always felt there was more to life than I was told to be so. It was that deep inner knowing when I was told certain things. But I wasnt to access my True soul essence/higher self untill my adult years.

Everything we experience in life is meant to be, and everyone we encounter in life shows us and helps us to create a deeper understanding of ourselves, and what it is we need to work on from within. (There are reflections all around us)

We are all energy, and are surrounded by energy. When we start to connect to our true soul essence or what some call your higher self, and start to let go of the conditioning's of life from within, the belief systems of others that we take on, and the hurts that we have endured, we start to open up to a whole new world of inner freedom and expression.

Within each lifetime we hold onto past hurts, and mental and emotional traumas.
When we hold onto these energies they start to effect and cause inbalance within our daily lives.
We are all here on our own personal journey. And within each journey and purpose lies a truth deep within our soul yet to be discovered.

Your Journey will be personal to you, as we are all unique individuals and therefore your journey will be individual and special to you.

We are here to discover our own path in life, and so this you will discover on your unique
Journey Within

Enjoy the experience

Love and Blessings
Amanda xxx

My Offerings as a Therapist

Angelic Reiki Master Teacher :-
Movement Energy Facilitator
Access Bars Practitioner
Meditation Teacher
Intuitive Relaxation Therapist
Aurora Essence Therapist
Tibetan Head Massage






Powered by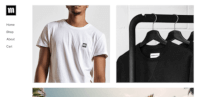 Create your own unique website with customizable templates.